Composition
Cabernet Sauvignon 78%, Petite Sirah 19%, Petit Verdot 3% 
Profile
This wine is lush with lovely notes of dark red fruit, subtle spice, round tannins and a beautiful finish.
Pairings
Pair with aged cheddar, grilled lamb or a juicy ribeye steak.
Appellation
Central Coast, California
Alcohol 
13.5%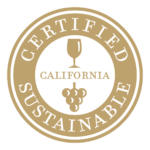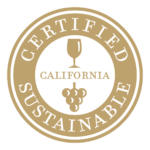 Fermented in upright stainless steel fermenters and​ pumped over twice a day. 
Barrel-aged for 16 months in a combination of French, American and neutral oak barrels. A portion of this wine was aged in stainless steel tanks for vibrant fruit character.​
​
T.A.-  .62g/100ml
pH-  3.71